Want some ideas of things to do while you're in Seattle? See below for some of our favorite things to do.
Pikes Market (http://pikeplacemarket.org/)
If you've never been to Seattle or Pike's Market, this is a must. Not because you'll want to buy something here (although you might find that you do!), but this is probably the place most known in Seattle (besides the Space Needle and Starbucks .... more on those two in a minute!). There are tons of vendors selling all kinds of stuff. Not to miss: the flying fish throw (https://www.pikeplacefish.com/visit/) and check out the bouquets of flowers from the many flower vendors. These are the most inexpensive flowers around -- and they're absolutely gorgeous.

Seattle Underground Tour (http://undergroundtour.com/)
This tour wins the prize as the best unexpected surprise! As you walk the streets of Seattle, little do you know that a whole world exists below your feet. With some of the best - and funniest - tour guides around, this walking tour winds through the interconnecting tunnels of the Seattle underground (entombed when the city rebuilt on top of itself after the Great Fire of 1889).

Chihuly Garden and Glass (https://www.chihulygardenandglass.com/).
Another DON'T MISS. As you go from room to room, you're amazed by color, light, glass and creativity. With just the right amount of text that is well-written on the signage, you learn about how Chihuly was inspired to create the different pieces in this collection. Not your typical blown glass exhibit, you'll LOVE this!
The Space Needle (unless you're afraid of heights)(https://www.spaceneedle.com/home/)
Love high up places? Then don't miss the Space Needle for an amazing view of Seattle (although the top of Sarah and Ian's apartment building is pretty darn good as well!). Enough said. For chickens, go to the website and click the "Go" button on the right and pretend you're riding up without feeling terrified.

Freemont Sunday Market - SUNDAY ONLY (http://www.fremontmarket.com/)
If you want to do something that is uniquely Seattle, visit the Freemont Sunday Market. This street fair hosts more than 180 vendors from around the region including flowers, crafts, world imports and FOOD. Including - what else do you expect in Seattle? Coffee! Let's be clear, though, it gets weird with booths like the one that sells nothing but used Birkenstocks. Fun times!

Starbucks Destinations
What is a trip to Seattle without the company that founded Seattle, Starbucks. Lol, not really, but Starbucks definitely has helped Seattle gain notoriety for having great coffee! So here are some options for some Starbucks related activities:

- Starbucks Reserve Roastery and Tasting Room (http://roastery.starbucks.com/)
This is the place to fresh-roasted coffee. Not familiar with various brewing methods? You can try them here, including Clover brewed, siphon pot, pour over, etc. They also roast coffee on-site. And, of course, there is plenty of coffee, merchandise, and food to purchase as well!

- 1912 Pike Place Starbucks (https://1912pike.com/)
Here's where it all began and one of ONLY two Starbucks that sells Pike Place Special Reserve. Beverages here are handcrafted using a classic La Marzocco espresso machine.
Day Trips
We have two day trips we recommend if you have the time when you visit!
Bainbridge Island, town of Winslow (http://visitbainbridge.com/)
If you have a few hours, you can take the regular ferry service over to Bainbridge Island ... and you don't even need a car! Winslow, a short walk from the ferry, has restaurants and charming shops.

The Mountains
There are three parks that are within driving distance for a (long) day trip. Impressive views and hiking are to be had by all these parks. Word of warning: check the weather, the temperatures are much lower in the mountains, so you need to be prepared for the cold. For example, at this writing it is 35 degrees in Seattle, but 21 degree at Olympic National Park. Nevertheless, the parks are beautiful, even if you view the scenery from your car. The parks include:

- Olympic National Park (https://www.nps.gov/olym/index.htm )

- Mount Rainier National Park (https://www.nps.gov/mora/index.htm)

- Mount St. Helens National Volcanic Monument (https://www.fs.usda.gov/giffordpinchot/)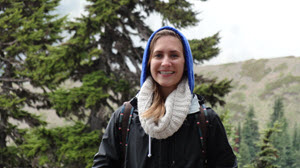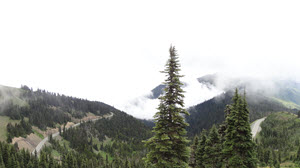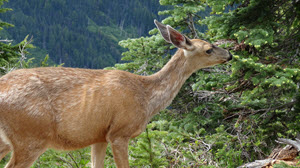 Places to Eat: Our Favorites
Byen Bakeri

(http://byenbakeri.com/)
This bakery is AMAZING. Well worth a visit for coffee and pastry, lunch and pastry, or pastry and pastry. Yup, you get the idea ... the pastries are to die for!

Swedish Restaurant: Scandanavian Specialties (http://www.scanspecialties.com/cafe/)
We're part Swedish and we definitely inherited the taste buds of our ancestors. We're frequent visitors at this little cafe (a few tables located into this retail store). Our favorites are the salmon quiche and the yellow split pea soup with lamb.

Cafe Turko, Fremont section of Seattle (http://cafe-turko.com/)
If you are in the Fremont section of town and looking for an ethnic restaurant, this little charmer has some tasty Turkish food. On our visit, we tried a variety of dishes and everyone enjoyed their selections!

Mantra, Belltown section of Seattle (https://www.yelp.com/biz/mantra-seattle)
Another ethnic favorite - this time located in Belltown - offers up very good Thai food and a very reasonable price. We tried one of the lunch specials which included generous portions of both Pad Thai and Chicken Green Curry with rice -- for only $10! Having eaten here numerous times, it consistently offers a good meal at a good value.