My Friend Larry Passed Away From Parkinson's Disease
This is a tribute to my friend Larry and a thank you to social media for making our continued friendship possible. I know, that sounds crazy, but I'll explain why. And, you can read my favorite Larry story and why I will miss my friend who waged a valiant battle against Parkinson's Disease. My condolences to his family as Larry's beautiful energy rejoins the earth. Here's my tribute: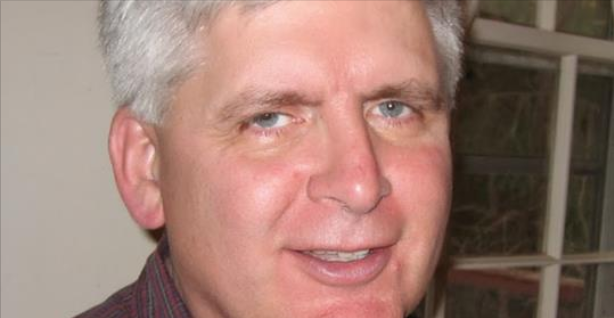 A lot of people these days bash Facebook, particularly generations that came after us baby boomers. They take Facebook and social media for granted because they've ALWAYS had the ability to stay connected with childhood, high school, college and other friends to come, so it doesn't seem like anything special. But for my generation, once you left or moved from a school or a town or a job, the people that were in your life were usually out of your life. The only ways to stay in touch were by letter - and even back then, most people didn't write letters - or by phone, which was costly.
Then along came Facebook. Now, I have many friends and past co-workers, including Larry, with whom I have reconnected. Back in the 80's, I worked on-site for my client, a group that maintained the technical manuals on the U.S. submarine fleet. Larry was my buddy in the office. My favorite Larry story is the time I came back from a break, walked into the office, said hello to Larry and he laughed in my face. I asked what was so funny and he told me to go to the restroom and look in the mirror. Back then, there was a lipstick called "chameleon" that looked like a green colored chapstick, but then turned red when applied. Apparently, when I apply a chapstick type of substance, I'm not careful! So, when I looked into the mirror, RED was smeared all "outside the lines" of my lips. I looked like a six year old that had gotten hold of mom's lipstick!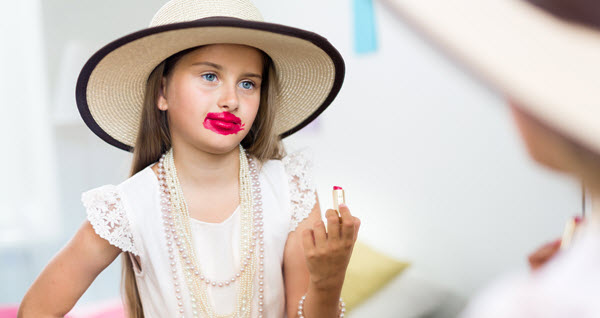 I loved that Larry had laughed in my face. A lot of people wouldn't have said anything out of embarrassment and I would have been walking around looking ridiculous. But he was truly my friend and friends can laugh at you like that. Friends also tell friends when they have lipstick all over their face!

The best part of this story is that because Larry was SUCH a good person and, as they say of New Englanders, "the salt of the earth", I wanted to help him find someone special in life ... but it had to be someone who was worthy of this great guy. And I knew the perfect person, one of my sorority sisters, Theresa. I arranged the introduction, made Larry PROMISE to call her and, well, the rest is history. The magic happened and, to my great delight, they ended up getting married and having a family.
Eventually, I moved away from northern Virginia and we lost touch. But then, a few years back, Larry and I reconnected on Facebook. Though I never physically saw Larry again, he became my friend again because of Facebook. For that, I am truly grateful. So over the years, he'd "like" all my political rantings, I asked him questions about his illness and what it was like and how he lived his days with it, he'd send funny videos or beautiful photos that touched him via messenger. I loved that I could be frank with him and ask questions about his disease. I know his last few years were tough and frustrating and limiting. Yet, while he probably experienced times of being down or frustrated by his disease, I admired watching how his kind and positive spirit came out in all of his musings. I admired how he didn't just feel sorry for himself, but still saw life as wonderful and worthwhile.
It was Theresa that sent me the message, in such a beautiful way, that Larry had "won" his battle with Parkinson's on March 21st, 2018. Even though our friendship had become virtual, the connection was real and I am deeply affected and sad that he is no longer with us. I am also sad for his family and beautiful Theresa - who also happens to be a pretty magnificent person that has spent much of her life caring for others. I know this loss will leave a huge hole in their lives and hearts, but one filled with wonderful memories. And I know, that I will truly miss my friend, Larry.